pureLiFi is starting off 2020 with new achievements and growing connections
PureLiFi is starting off the new year with great achievements. The company is ready for another year of innovation. Here is what we have been up to lately.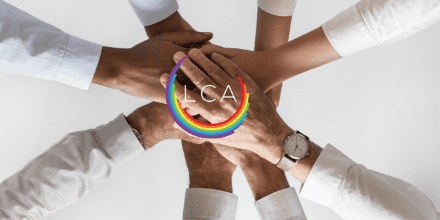 Cultivating our relationships
The formation of the Light Communication Alliance (LCA) was a defining step in pureLiFi's and LiFi's development. LCA had their first Annual General Members meeting in Luxembourg. The alliance will advocate the standards of use and production in the emerging LiFi industry, as well as continue to refine the technology's use cases and deployment applications.
"The first LCA Annual General Member's meeting marks an important step in the ongoing development of the LiFi ecosystem. The association is working on creating a focused approach to educating the market on the benefits and capabilities of Light Communication."
Says Nikola Serafimovski, VP. Standartisation Business Development
Growth
Our strategy to grow is paying off. pureLiFi is expanding! 202 is going to be a very important year for us in terms of broadening our scope and achieving the high goals we have set for LiFi innovation.
We have welcomed new members on our team to help us drive forward our component development. LiFi solutions are becoming faster and smaller every day and down the line we will have many exciting news to share with you.
New achievements
Earlier in January, LiFi was presented at the Consumer Electronics Show (CES) in Las Vegas, an international event that has become a must for high-tech and digital industries.
LiFi systems were presented by the University of Edinburgh and CEA Leti, one of the world's largest organizations for applied research in nanotechnology. The company presented a LiFi-multicell system that optimises the rates of data transmission, being able to achieve rates of up to 150Mb/s over three meters.
LiFi solutions are increasingly becoming faster and smaller to be easily integrated into your everyday life. For instance, SLD Laser have announced their ultra-high speed LiFi communication technologies for consumer applications. The LaserLight LiFi communication technology achieves up to 20Gbps high-speed data rates.

In 2020, LiFi is ready to enter your everyday life. We can tell you how in MWC 2020 this February!