pureLiFi releases video of latest LiFi enabled phone
The global leader in LiFi technology, pureLiFi has released a video featuring their latest LiFi phone demonstration. In this demonstration, pureLiFi has enabled two off-the-shelf mobile phones with their Light Antenna technology inside a consumer-style phone case.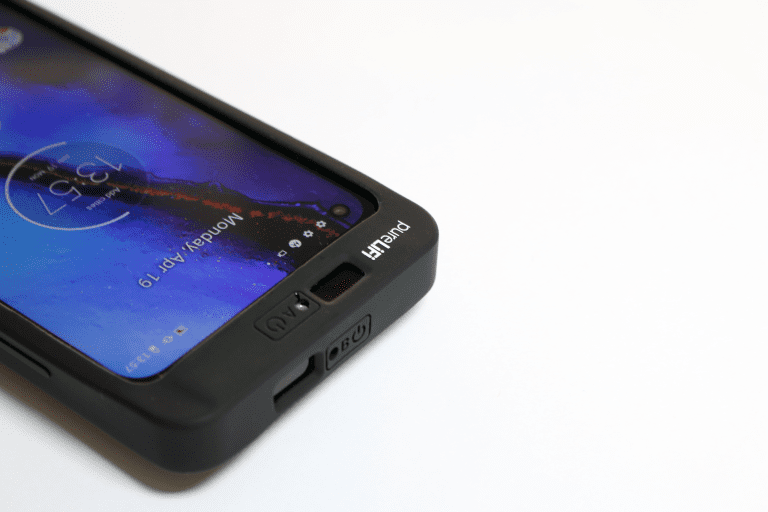 The cutting-edge demonstration shows how two LiFi enabled phones can connect to each other offering more reliable, fast, and secure communications, making it safer and easier to share data, collaborate, and play games with friends using your phone.
LiFi is a wireless technology that uses light rather than radio frequencies to transmit data. By harnessing the light spectrum, LiFi can unleash faster, more reliable wireless communications with unparalleled security, compared to conventional technologies, such as cellular, WiFi and Bluetooth.
The video was debuted at this year's virtual OFC conference by pureLiFi CEO Alistair Banham saying "With LiFi in a phone you can enable and enhance use cases like contactless payments and data sharing with military grade security. You can transfer 4K videos in just a few seconds or join in a multiplayer game with the same speed and reliability as your game console at home. With LiFi your phone can be more than just a slick bezel and a great camera."
The new video demonstrates how LiFi technology has matured in recent years. pureLiFi is now offering components ready for integration into consumer electronics. This latest news comes off the back of pureLiFi announcing the world's first large-scale deployment of LiFi with the US Army Europe, offering LiFi's reliability and security in real life. This latest phone demonstration is another milestone in realising pureLiFi's vision to connect everything and everyone with LiFi
Further Reading
Download our latest paper: LiFi is Ready for Mainstream